NT.Payments Group has held a record number of contests and promotions in 2019. 
Thousands of our users have contributed in the contests & drawings, dozens of them have received Home Appliances, Smart Phones, Entertainment Tickets, International Gift Vouchers, and NT.Wallet gift Vouchers.
The main competition of 2019 has become "International recharge Promotion" with the winners who have received money certificates worth 500, 1000, 1500 and 3000 AED!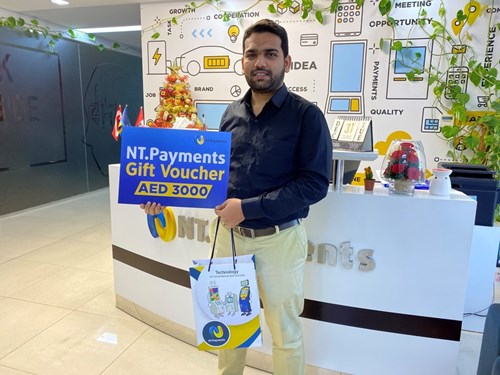 Follow our Facebook and Instagram pages to win exceptional prizes from NT.Payments.  
Link to NT.Payments Facebook: https://www.facebook.com/ntpayments
Link to NT.Payments Instagram: https://www.instagram.com/ntpayments.ae
Link to download NT.Wallet App: https://wallet.nt.ae